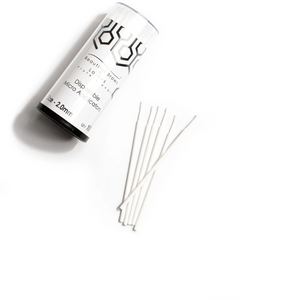 When It Comes To Perfecting The Fine Details Of Lash Lifting You Will Find The Micro Brushes Your Go-To Tool!
Our Micro Brush Applicators are perfect for detail with fine hair. This tool delivers the precise accuracy needed for applying and correcting during a lash lift.
Comes with 100 micro brushes per pack.
Used for fine details
Works great when lash lifting, lash and brow tinting
Precise and very accurate
Disposable for individual use 
Checkout with a credit/debit card or use an express payment option